CAD Drafting outsourcing service is a time and cost-effective option for your projects. Moreover, CAD Drafting outsourcing service gives the same excellent quality work with much cheaper and fewer efforts on each of your projects.
But how to start a productive collaboration with CAD Drafting outsourcing company?
Our company has a lot of experience in providing outsource CAD Drafting services so we know what can help to build and maintain a productive long-distance business partnership.
Look at our process and learn how we can make our collaboration more trusting and effective.
We have a strict and proven workflow to deliver our services in the highest quality and at a reasonable cost, which includes the following steps:
DETERMINING THE SCOPE OF WORK:
Our team will define the scope of work and obtain your goals on each project.
UNDERSTANDING INFORMATION & INPUT:
Our team will analyze input and discuss requirements with clients to ensure a clear understanding of project styles, standards, and samples.
PROJECT ALLOCATION:
Team leader will set up a team and delegate resources to meet the client's specific requirements.
EXECUTION & ADDITIONAL INPUT:
Create an output based on client input (or briefing). We may need to ask for additional information as necessary.
PRELIMINARY DELIVERY & ANALYSIS OF FEEDBACK:
After delivering our preliminary results to clients, we anticipate a stage with some client feedback or suggestions.
CORRECTIONS & CHANGES:
Correct errors based on feedback. A quality check is run again following the changes.
No matter how clear the briefs are or how careful the drafting work, edits, and adjustments are always a part of the process.
The good thing here is that CAD drafting provider like us understand this too, and the best way to suggest corrections is to provide us markups, adding screenshots with notes is very helpful as well. If any handwritten notes are used, they should be easy to understand.
FINAL DELIVERY:
We strive to exceed client expectations with a clear and proven quality management process. We consistently seek to ensure that our QA system, delivery process, methodologies, and customer service are aligned with international standards. Detailed processes and constructive feedback help us quickly resolve similar problems in future projects and to implement innovative design solutions. The result is faster delivery times and improvements to the client's quality index.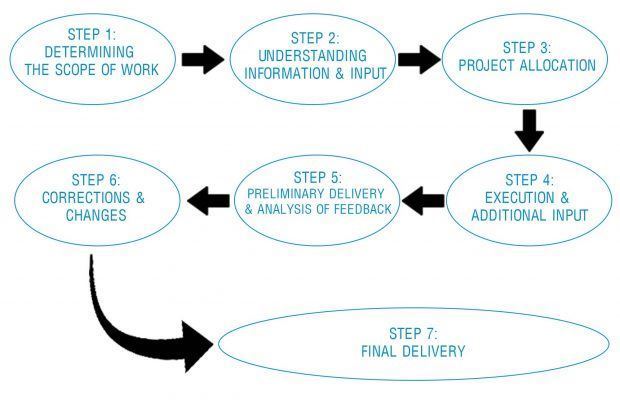 Got questions on CAD Drafting service? Feel free to email contact@civiloutsourcing.com or fill out the form below. We will be in touch!