SWEPT PATH ANALYSIS
WE OFFER A WIDE RANGE OF SWEPT PATH ANALYSIS SERVICES INCLUDING:
– Car Park Design and Assessment
– Petrol Filling Station layouts
– Vehicle Access/Egress Arrangements
– Office, Industrial and Retail Servicing Areas
– Click and Collect Drive Through
– Fast Food Drive Through
– Housing Developments, Emergency and Refuse Vehicle Analysis
– Interrogation of New Junctions and Roundabouts
– Abnormal Load Route Planning
– Emergency Service Developments
HOW OUR SERVICE WORKS:
Send us a brief including your requirements (type of vehicle, PDF sketch) and PDF/CAD of your layout or OS Master Mapping.
We will then send you a fee quotation right away. After you are fine with fee then we will start to do Swept Path Analysis.
Preliminary Delivery/ Draft Drawings and Corrections per your comments.
Final Delivery.
We have extensive experience in providing Swept Path Analysis using the latest Autodesk Vehicle Tracking software for a wide variety of major and minor developments throughout the whole of the UK (FTA), US (AASHTO), Australia (AUSTROADS).
Frequently asked questions:
What program software are you using to produce Swept Path Analysis?
Autodesk Vehicle Tracking Analysis software: Autodesk Vehicle Tracking software is a comprehensive transportation analysis and design solution for vehicle swept path analysis. The software allow engineers, designers, and planners at government agencies and engineering consulting firms to predictably evaluate vehicle movements on transportation or site design projects.
What information do I provide to undertake Swept Path Analysis?
A brief for what was required.
Type of vehicle.
PDF/CAD of your layout or OS Master Mapping.
Could you please confirm fee before you work?
Yes, we fix our prices at the beginning of the project and do not have any hidden costs.
Could you please send me draft drawing for my approve before finalizing?
Sure, you can also markup on draft drawing for us to do final drawing. Cost no change.
What is the project turnaround time?
We guarantee a turnaround time of 24 hours in most cases.
Do you have my Vehicle?
Autodesk Vehicle Tracking has extensive library. In case, you require a vehicle that we do not have in our current library then a custom vehicle can be build base on the manufactures's chassis information.
How can I do a payment?
Payments can be made in US Dollar, AU Dollar, £ Sterling, € EUR or in any other currency by wire transfer to our bankers or PayPal.
Could you rerun Swept Path Analysis if layout updated?
These would be considered an additional Fee not included in the initial Fee Quotation.
Do you provide a free trail?
Yes, we provide a free trial. We also do a test project for free to show you how we can help you.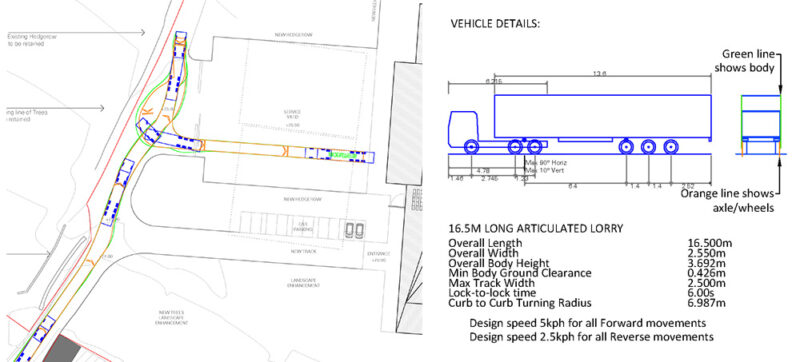 If you have any inquiries about Swept Path Analysis Services for your upcoming project, please do not hesitate to let us know via contact@civiloutsourcing.com or fill out the provided form below. Outsourcing your work to a sufficient provider always bring you great advantages in your business.